Post by Admin on Jan 4, 2019 20:18:35 GMT
-This quest you need some collect the item to unlock other NPC quest. Talk to the NPC at prontera near the fountain.
Item Requirement :
- Ancient Lips : 100pcs
- Peridots : 30pcs
- Biotite : 30pcs
- Muscovite : 30pcs
- Citrin : 30pcs
- Phlogopite : 30pcs
- Mother's Nightmare : 30pcs
- Matchstick : 30pcs
- Agate : 30pcs
- Fragment of Rossata Stone : 30pcs
- Pyroxene : 30pcs
You will receive 1 Random Castle Drop:


Emblem of the Sun God


Ripple


Billow


Silver Ornament


Wrath of Valkyrie


-After that go to payon near the palace. Talk to the npc with the red remark. Player need to complete all quest at red mark first before unlock the quest that blue mark npc.
Red Mark NPC ITEM:
(Battle set for each Job)
THE QUEST MUST BE DONE BY SEQUENCE
NPC Russell :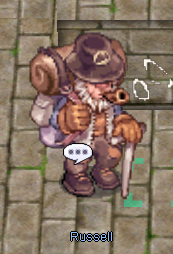 Item Requirement :


Upg Mail


Upg Greaves


Upg Manteau


50 Three-Headed Dragon's Head


You will receive :


Assaulter Plate [1]


Battle Greaves [1]


Captain's Manteau [1]


NPC Anthonie :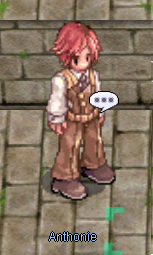 Item Requirement :


Upg Saint Robe


Upg Boots


Upg Muffler


50 Stone of Sage


You will receive :


Warlock's Battle Robe [1]


Combat Boots [1]


Commander's Manteau [1]


NPC Christian :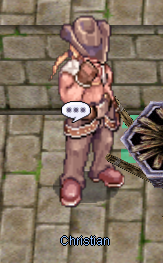 Item Requirement :


Upg Thief Cloth


Upg Greaves


Upg Manteau


50 Talon of Griffon


You will receive :


Assassin Robe [1]


Combat Boots [1]


Commander's Manteau [1]


NPC Jhames :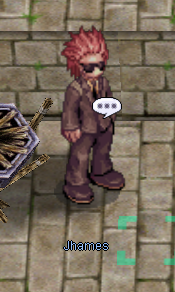 Item Requirement :


Upg Mail


Upg Greaves


Upg Manteau


50 Blade Lost in Darkness


You will receive :


Elite Engineer Armor [1]


Battle Greaves [1]


Captain's Manteau [1]


NPC Jhep :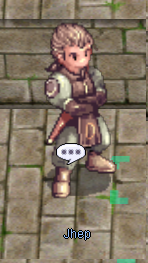 Item Requirement :


Upg Saint Robe


Upg Boots


Upg Muffler


50 Crystal of Darkness


You will receive :


Medic's Robe [1]


Combat Boots [1]


Commander's Manteau [1]


NPC Frame :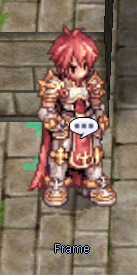 Item Requirement :


Upg Tights


Upg Boots


Upg Muffler


50 Bloody Edge


You will receive :


Elite Archer Suit [1]


Combat Boots [1]


Commander's Manteau [1]


NPC Daryl :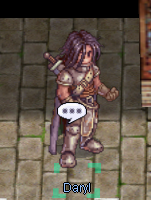 Item Requirement :


Emblem of the Sun God


Ripple


Billow


Silver Ornament


Wrath of Valkyrie


You will receive :


Spiritual Tunic [0]


Costume Venom Set


Blue Mark NPC item: